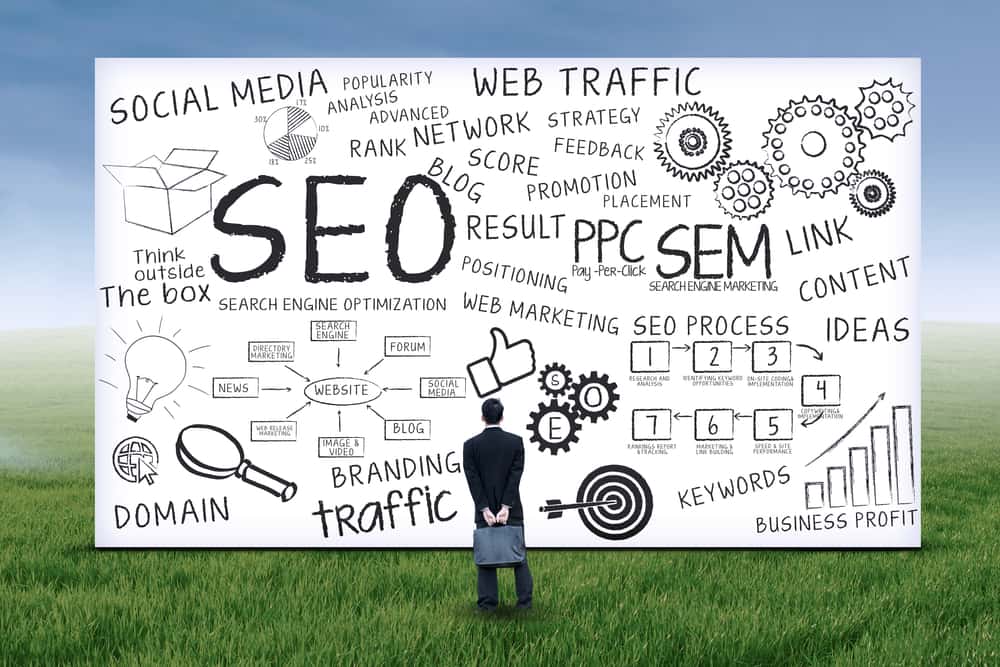 SEO vs. PPC
What's the difference and where should industrial firms spend marketing dollars?
We see a lot of our industrial clients struggling with the question, "where do I spend my marketing dollars, on search engine optimization (SEO) or search engine advertising (like Google AdWords)?" The answer to that question, like so many other things, is not an easy either-or decision — SEO is essential for a site to be found by prospects, it improves the customer's experience, and it helps improve search engine advertising results.
Before we discuss how to determine what is best for the company, let's look at both options in greater depth and explore some of the pros and cons of each — this knowledge will save money and avoid disappointment.
What is search engine optimization (SEO)?
SEO, also known as organic search is, according to Google, "the process of maximizing the number of visitors to a particular website by ensuring that the site appears high on the list of results returned by a search engine." Search results are ranked based on algorithms that closely match the searcher's intent. First page rankings increase your probability that searchers will click through to your site, and are even higher when your site ranks 1, 2 or 3 on the first page.
To rank well on a search engine result page (SERP), a website must be properly search engine optimized. It is imperative that a company optimizes individual web pages for their most important keywords with highly relevant content and a host of other factors (see our detailed blog posts on On-Page SEO and Off-Page SEO for additional information).
Let's look at the pros and cons of SEO.
Pros
Trust and credibility. High search rankings carry the perception of credibility; they imply authority, which generates trust.
Click-through Rate (CTR) studies show that CTRs are always better for organic search results for informational searches.
Organic search is less costly than paid search to achieve results.
SEO practices yield a superior human experience leading to superior results.
Works for your company 24/7 – everlasting.
SEO creates the foundation for long-term success.
Cons
Organic search can take months to rank highly; it is a long-term strategy that requires resources to apply SEO tactics and develop and maintain content.
Maintaining organic search results relies heavily on fresh content and building authoritative backlinks.
What is search engine advertising? 
Search advertising, also known as Paid Search or PPC, are advertisements that companies place with search engines to have their ads displayed when a searcher enters specific keywords. Companies bid for keywords and only pay for the ad when a searcher clicks through to their site from the ad.
Keyword bidding and the ad's quality score are used by search engines to determine ad placement. Keywords are used in the bidding process to match your ads with what prospects are searching for. You choose how much you are willing to pay for a keyword — you pay for each click on your ad. Quality scores are variables based on the ads expected Click through rate (CTR), ad to keyword relevance, and the ad's landing page relevance to the ad. High-quality scores can lead to lower ad prices and better ad positions.
Now, let's look at the pros and cons of PPC.
Pros
If ads are properly bid and have high-quality scores, paid advertising can propel search rankings to the top of the search results page.
PPC can be tailored to target specific audiences, for example, industry, locations, product users.
Cons
Ads won't rank well unless ads and their respective landing pages are highly relevant to each other and the searcher's query.
Competitive keyword PPC ads can be expensive.
PPC ads require close monitoring to avoid excessive clicks by unqualified traffic.
For informational sites, there is some level of distrust by searchers for paid ads.
Informational sites, PPC ad CTRs are lower than organic search CTRs.
When is PPC beneficial?
The perfect time for industrial companies to run an AdWords campaign is when the company needs to:
Jump start organic search results for a new or redesigned site or a new web page — organic SEO methods can take months to show results.
Launch new products, promote a new service or inform your audience about an upcoming event.
Quickly gain brand recognition.
The question, "should we spend marketing dollars on search engine optimization or PPC advertising?" is more of a question of how can I get the best bang for my buck to achieve my marketing goals.
PPC advertising can be used to help quickly gain search engine traffic for a new site, new web page, or new product. If it is imperative to rank well for highly competitive keywords, AdWords might be the answer, but remember, if the keywords are highly competitive, a substantial budget is needed to bid enough to rank well for those keywords.
SEO optimization, on the other hand, should be part of the company's long-term strategy. The goal of SEO is to rank on page one of a search results page for the page's most important keywords. You can think of SEO as an investment in the future — if website ranks well organically for relevant keywords, then a PPC campaign might not be necessary allowing you to spend marketing dollars elsewhere.
We can't stress enough the importance of a developing a clear marketing strategy and marketing plan that deploys tactics that make sense for your business. Search engine optimization should always be part of that plan to ensure high-ranking, long-term, sustainable organic search results. However, activities like creating a company blog to position the company as industry experts or using email marketing to target your audience with a particular message might be money better spent than launching an AdWords campaign — let your strategy and data drive tactical decisions.
Still need help deciding the best course of action for your company, give us a call to discuss your unique situation — 360.834.2780.