Internet Marketing Infographic
Ever wonder how all the elements of Internet marketing work together? The infographic below explains.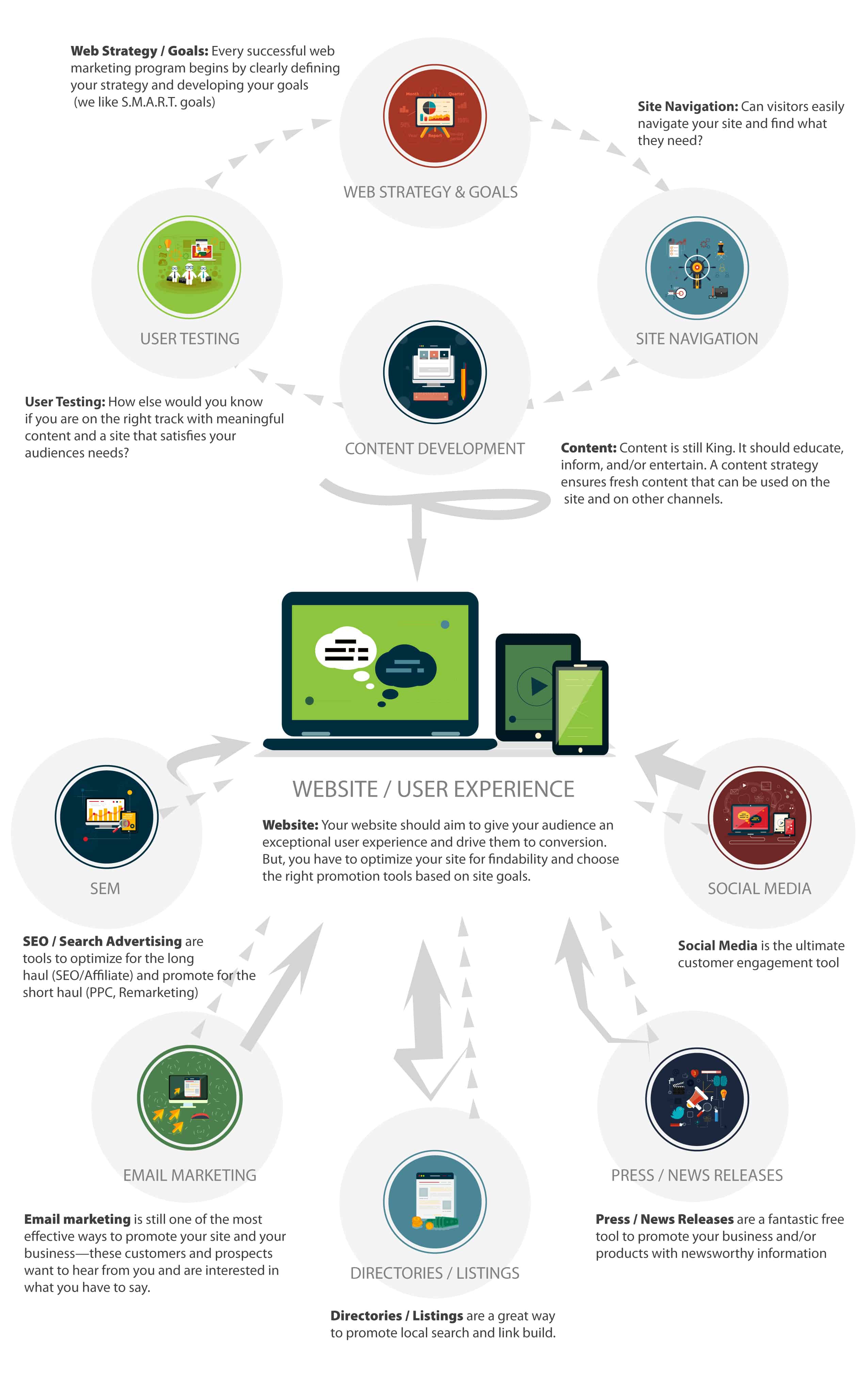 Get Started Today
Learn how your site ranks against the competition and how well it utilizes SEO for findability and usability.
Click the button below, fill out our website audit form and within 5-business days, you will receive your detailed report.