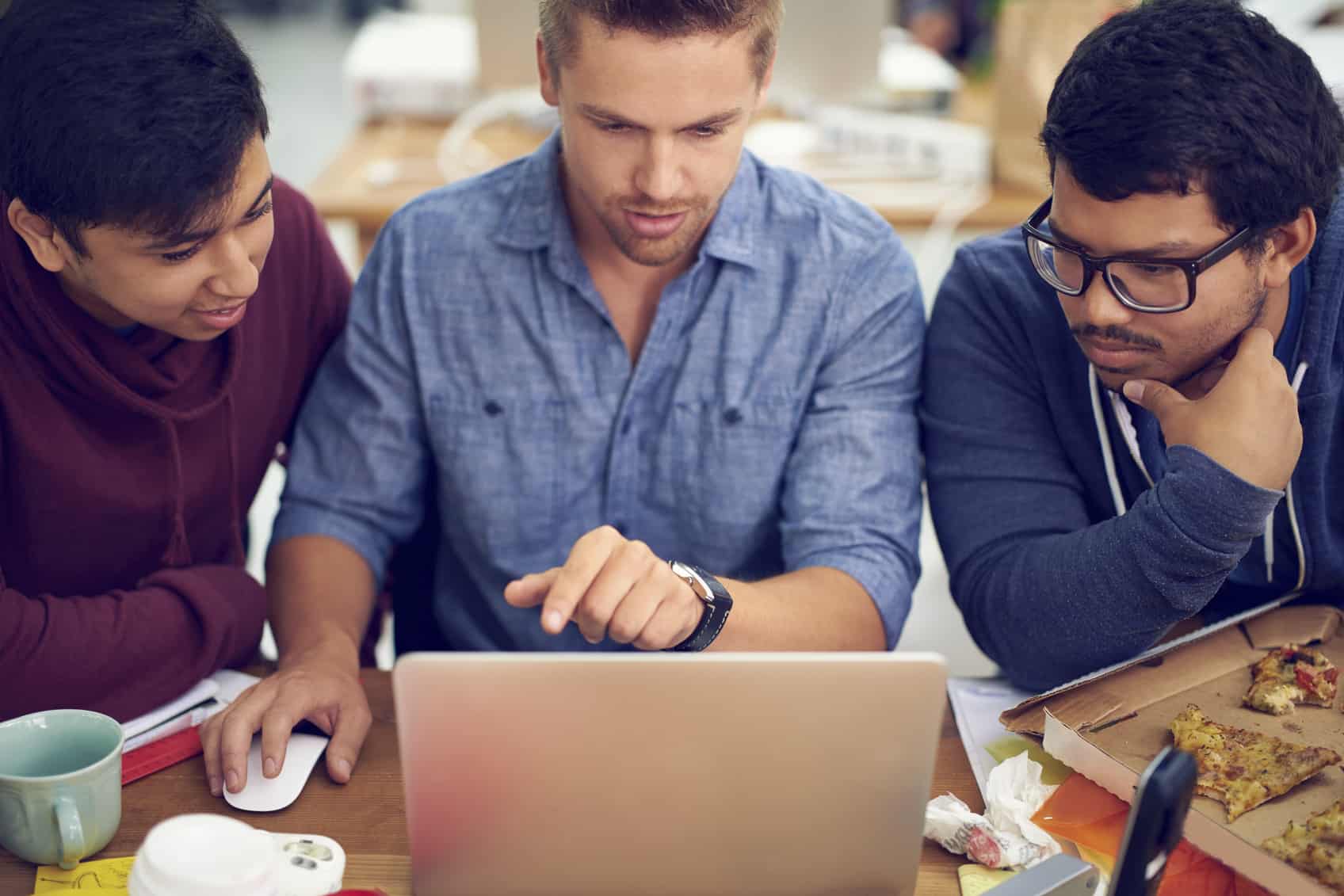 Web Project Roles
What you need to know before starting
Website design, web development, and web marketing require every detail to be as perfect as the design of a machine or electronic device. Success depends on many roles and skills, yet most small firms depend solely on their "web person" to carry the entire load. Even in firms with well-established marketing departments, roles become blurred, and lines are crossed, which can stall any project. But once you understand everyone's roles and how those roles contribute to the overall design, development, and marketing of the site, your team can complete any web project on-time and within budget.
As you read through the descriptions below, keep in mind that roles can be filled by many different employees or vendors; and sometimes, the same person or company can fulfill multiple roles. The most important factor is that you have a solid project plan in place first, and then fill the roles based on skill sets, project requirements, timelines, and budgets.
Important to note. Scope creep is a common problem with web design and developments projects. It can cause big budget overruns and time delays. A well-developed project plan helps mitigate scope creep by allowing you to evaluate quickly if a new feature fits within the plan. Sometimes it is necessary to stop the project, reevaluate a new feature, make necessary plan adjustments, and then restart the project. 
WEB PROJECT ROLES
The marketer
The website marketer is tasked with marketing the site. Driving new prospects to the site, satisfying customers and prospects needs for information once on the site, and maintaining the brand are their primary goals. The website marketer should understand the scope of search engine optimization (SEO) and be able to provide the necessary information to correctly implement SEO. It makes sense to bring the marketer on first and engage them in managing the overall project. Website marketers should:
Be branding experts to ensure every piece of marketing collateral, including the website, clearly and consistently communicates the company's unique selling proposition (USP), competitive advantage, and tells a compelling business story.
Be content experts to make sure content meets customer needs for information.
Be messaging experts to ensure overall messaging resonates with clients and offers solutions to solve their application issues. Messaging should also concisely communicate the company's value and competitive advantage.
Understand how SEO contributes to the site's findability and usability.
The designer
The web designer is the site's architect. They create the site's color schemes, imagery, and overall design aesthetics. They are usually right-brained and creative. Ideally, your website designer is a design expert to ensure the look and feel of the site are pleasing to the eye and consistent with company branding standards.
The developer
The web developer is the site's builder; they make the site work. They are usually the left-brained and analytical. A developer understands coding, is a functional user interface expert, and carries a significant programming role when implementing online shopping sites. An ideal web developer knows various programming languages to ensure the site performs as expected, and they are user interface experts to make certain the site's navigational layout is expected and easy to understand and use.
Here's something worth mentioning. There are thousands of website themes available touting, 'website development made easy – anybody can build a website.' While this is true to some extent, you need to understand that functionality that deviates from the standard theme design requires coding, and this is when you will need a good developer or designer with coding skills.
Role combinations
Can someone meet all three role requirements? It's possible, but success would be along the same lines as an engineer handling marketing, product design, sales and accounting functions.
Sometimes a web designer will know enough code to handle easy theme modifications. And sometimes a web developer will be skilled enough in PhotoShop to create some of the site's imagery. Likewise, for the internet marketer, they may have some coding and design skills to design and develop a simple site.
How to proceed?
There is no easy, cut and dry answer to this question. How you staff your project should be determined by the requirements called out in your web development plan. The important thing to remember is that the success of any web project, big or small, is dependent upon having a solid project plan and then staffing the project based on requirements, skill sets, budgets, and timelines.
If you need help writing your requirements document or staffing the project, let us know. We'd be happy to help you create a beautifully designed website that is findable and usable.